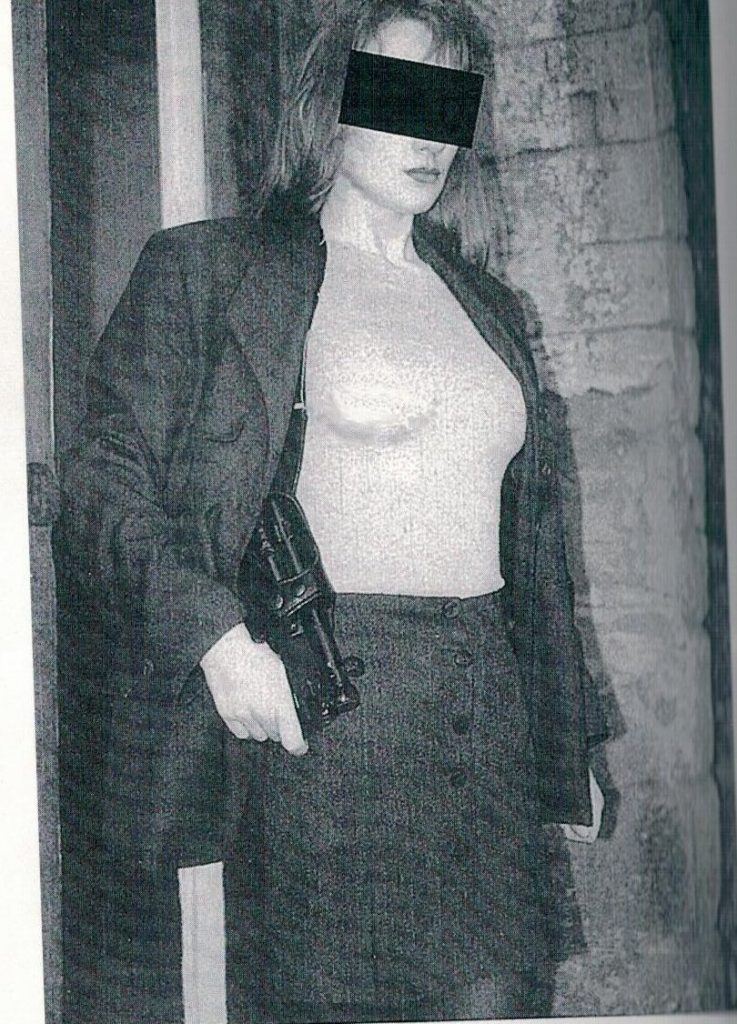 Lance Corporal Sara-Jane Warke was assigned to the Military Reaction Force, a special mission unit which operated in Northern Ireland during the Troubles in the 1970s. The MRF is a very controversial unit that worked in small teams of plainclothes personnel and has been accused of the killing of innocent civilians and other illegal activities. It was only active for approximately 18 months before being disbanded and replaced. 
    Under an alias as "Kate", Sara-Jane worked for the Four Square Laundry, a front company which provided discounted laundry service and targeted the homes of suspected IRA members in predominantly Catholic neighborhoods. When the dirty clothing was picked up, it was forensically examined for gunpowder and explosive residue before being sent to another legitimate laundry service to be washed, folded, and returned. Additionally, if the widow of a dead IRA member was turning over men's clothing to be washed, it was a possible indicator that a different IRA gunman was hiding out in her home. 
    Sara-Jane was friendly, attractive, and had a local accent from her upbringing in Coleraine which allowed her to easily blend into the populace in Northern Ireland. Four Square Laundry was an incredibly effective intelligence gathering operation and was credited with 30% of the arrests in the region during its tenure. 
    In the fall of 1972, the IRA discovered two British Army informants in their ranks named Seamus Wright and Kevin McKee, who were subsequently interrogated and gave up details of the Four Square Laundry and other front companies run by the Military Reaction Force. An IRA member named Dolours Price executed the two informants and buried them in unmarked graves. The bodies of Wright and McKee were not recovered until 2015.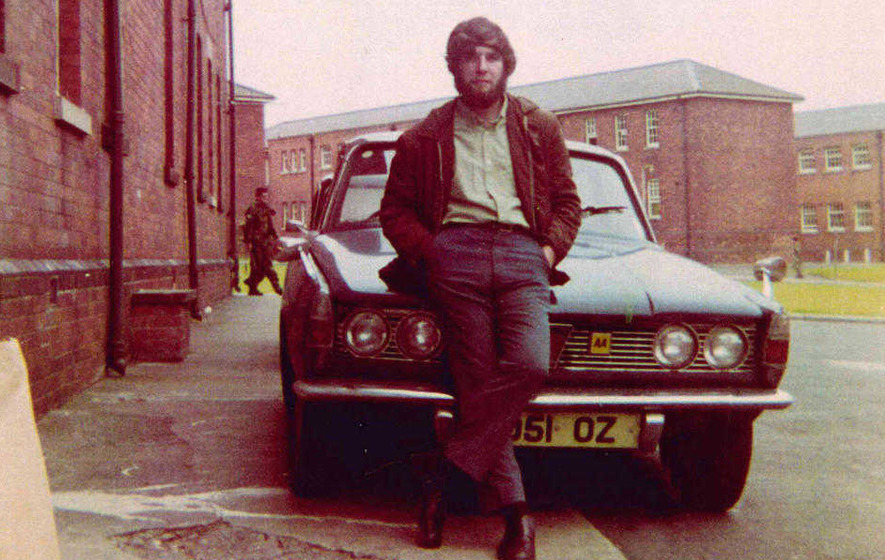 On October 2nd, 1972, the IRA conducted multiple simultaneous ambushes against all known MRF personnel at that time. Sara-Jane was speaking to a housewife at her front door while the MRF driver, Corporal Ted Stuart (pictured above) stayed in the delivery van. Four IRA gunmen pulled up in front of the van and opened fire. Corporal Stuart was shot at least five times and died on the scene. Some unconfirmed reports stated two other British intelligence officers conducting surveillance in the back of the van also died, although this has never been verified. Sara-Jane was wounded but managed to draw her concealed 9mm Browning Hi-Power and shoot back. The IRA gunmen fled the scene in the face of her determined fire and Sara-Jane survived. 
    Shortly after the attack on the Four Square Laundry van, other gunmen attacked a second MRF front company, a massage parlor and brothel called Gemini Health Studios located on Antrim Road. The brothel was staffed by four female British soldiers from the Women's Royal Army Corps as well as a group of prostitutes who had been contracted for this specific work. The brothel's purpose was to allow the blackmailing of its clientele into working with the British to combat the IRA. Reports vary as to whether anyone was wounded or killed during this attack, but the operation was immediately shuttered afterwards as well. 
    The following year Sara-Jane Warke was awarded the Military Medal for bravery under fire for this and other still-classified actions she took as part of the Military Reaction Force. The story of this tumultuous period in Northern Ireland's history is told in Simon Cursey's book MRF Shadow Troop: The Untold True Story of Top Secret British Military Intelligence Undercover  Operations in Belfast, Northern Ireland, 1972-1974.