Introduction
Glasnost and the eventual collapse of the Soviet Union in 1991 did nothing to slow down the operations of the Chamber, Russia's assassination laboratory. If anything, their operations expanded over the coming years. Former KGB agent Vladimir Putin, rose to power as the President in 1999. In the years that followed, Putin showed little interest in improving relations with western nations. He is primarily interested in expanding Russia's power and influence around the world. This is reflected in the Russian government's use of the tools and techniques provided by the Chamber. At some point after 2010, the GRU set its sights on one of their own former agents, Colonel Sergei Skripal.
Salisbury, England, 2018
Skripal was a mid-level intelligence agent with the Russian GRU in the mid-1990s posted to Madrid, Spain. The Soviet Union had collapsed just a few years previously and it was a time of great change and austerity within the newly formed Russian Federation. Like many other agents of his time, Skripal was looking for ways to augment his income and enhance his family's lifestyle.
Perhaps unsurprisingly, when a Spanish intelligence agent approached Skripal with an offer of work, he agreed. The Spaniards soon passed Skripal to British MI-6 agent Pablo Miller. Skripal worked for Miller for years as a paid informant. Over the course of nearly a decade, Skripal received approximately $100,000 for his cooperation with British intelligence. Some of Skripal's coworkers in the GRU recall that he would pay the bill for everyone when they went out to eat together during that time period, a highly unusual act at a time when everyone in Russia was struggling financially. After retiring from the GRU in 1999 and returning to Russia, the FSB eventually arrested by Skripal in 2004. In 2006 a Russian court sentenced him to 13 years imprisonment for espionage-related charges.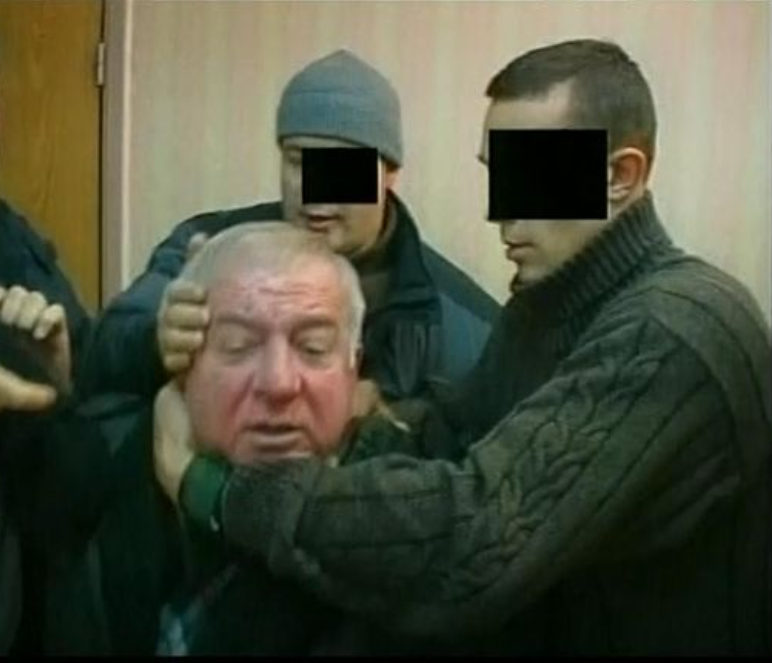 Vladimir's Revenge
Skripal's story up to this point is not a particularly shocking or grave one. His information was undoubtedly useful to the West, but not amazingly so. His relatively light sentence of 13 years reflects that. However, Skripal had earned the burning, personal ire of none other than Vladimir Putin himself. Putin would neither forgive nor forget Skripal's betrayal of his country.
Putin had been a Major in the KGB, working in Dresden, Germany when the Berlin Wall collapsed, and Germany reunified. In the most formative period of his life, the young Putin watched his entire East German source network dissolve, as West German counterintelligence swung into action in the aftermath of the collapse. Putin had been fiercely loyal to the network and seethed with rage for decades to come over his powerlessness to help, and subsequently directed this rage at men like Skripal, who had sought personal advantage in the collapse of the Soviet Union.
In 2010, four years after Skripal's conviction and sentencing, he was exchanged back to the British as part of the famous spy swap which took place at the Vienna, Austria airport. Ten Russian illegals who had been arrested just days prior were swapped for Skripal and three other imprisoned agents. Skripal and his wife soon settled in Salisbury, England. Over the ensuing years living in England, Skripal further exacerbated Putin's ire by continuing to cooperate with Western intelligence services. He traveled throughout Europe and to the United States as a guest speaker, providing insight into Russian intelligence operations and methodology.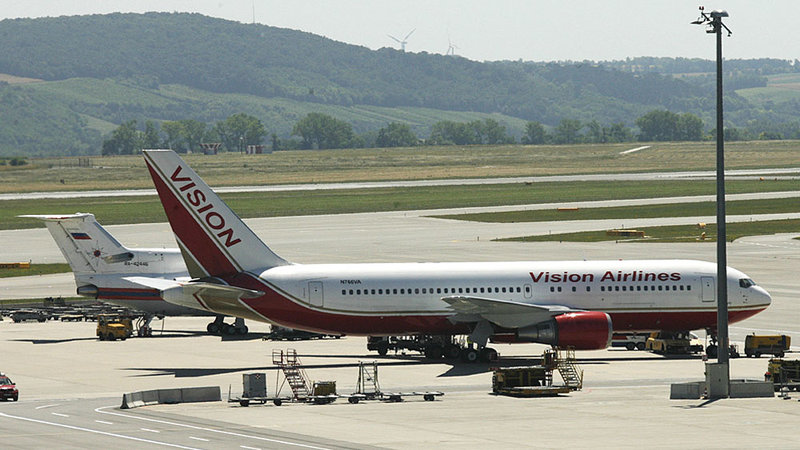 GRU Takes Action
In March 2018, Skripal's daughter Yulia traveled from Moscow to visit her father and ask for his blessing on her impending marriage. Unbeknownst to anyone, at nearly the same time she arrived, two GRU men traveled to England with false passports.  They brought with them a deadly sample of the nerve agent Novichok, disguised in a bottle of Nina Ricci's Premiere Jour perfume. At Skripal's house, they sprayed his front door with the poison and discarded the bottle and its container several miles away.
The following day, Skripal and Yulia left the house, pulling the front door shut behind them and walked to a nearby park. Passersby soon found the pair slumped together on a park bench. Yulia was unconscious and Sergei was spasming erratically. When the police began to investigate, Detective Sergeant Nick Bailey touched Skripal's door also fell ill. He was hospitalized for three weeks but recovered fully. Both Sergei and Yulia Skripal eventually recovered after months in the hospital. This was a case where it is clear that the Russian government wanted it known exactly what they had done, and why.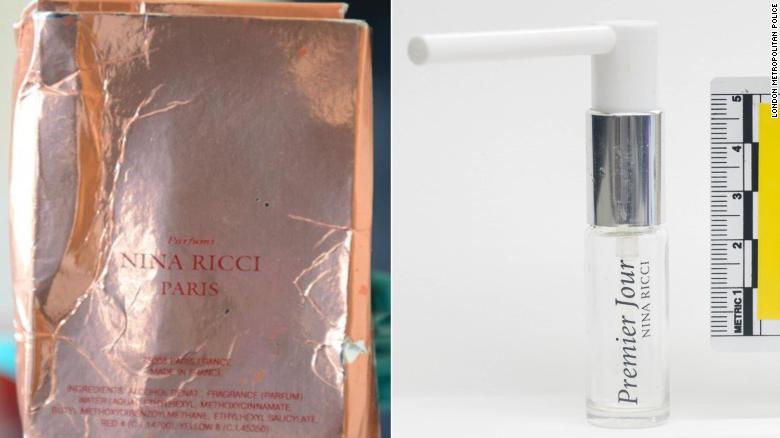 British law enforcement quickly tracked the suspected poisoners' movements via the country's vast network of surveillance cameras. However, they had already flown back to Moscow just hours after the poison attack. A long investigation ensued which reached the highest levels of British government once the GRU's involvement was all but confirmed. In September 2018, six months after the attack, British authorities released the names of the suspects and officially accused Russia of employing a chemical weapon in London. The attackers had traveled with passports under the names Alexander Petrov and Ruslan Boshirov.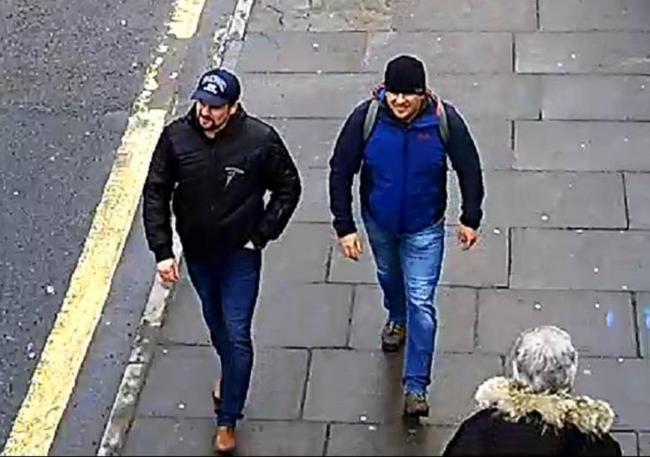 Diplomatic Row
Numerous other countries joined the British in expelling Russian diplomats in response to the brazen assassination attempt. England, the US, Ukraine, the United Nations, NATO, and other countries expelled an unprecedented 153 Russian diplomats and other government personnel. Russia followed suit shortly thereafter, expelling a total of 189 diplomats sent from various governments as well. This was quite possibly the largest mass expulsion of diplomats in history, creating an enormous rift between Russian and much of the rest of the world.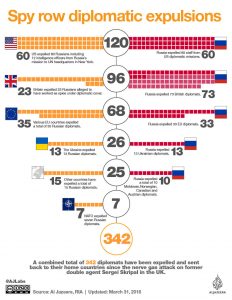 Boshirov and Petrov gave a disastrous television interview to RT, a Russian state-sponsored media agency one week after the British government named them as suspects. While they were certainly capable intelligence officers, neither man had any apparent training in handling a televised interview. Both men claimed they were innocent civilians caught up in an international scandal. Both men said they had traveled from Moscow to Salisbury as tourists to visit the Salisbury Cathedral. Neither man had brought their families with them, and they were only in England for a total of 54 hours.
They were unable to explain why they chose Salisbury of all places in England to visit, or why their hotel and known walking routes took them nowhere near the cathedral. The men were clearly uncomfortable throughout the interview and gave off numerous indicators of deception in their posture, body language, and verbal answers. It seems that Moscow didn't really care about creating an in-depth cover story for its agents' actions.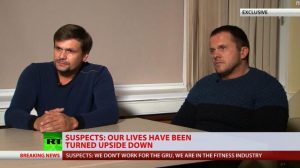 The Dawn of Bellingcat
A newcomer to the world's intelligence community uncovered further information about the GRU attackers. Bellingcat is a private, nonprofit intelligence collective staffed by volunteers worldwide. It uses open-source media to verify or refute information put out by governments and other news agencies. The organization rose to fame after the 2014 shootdown of flight MH17 over Ukraine. Bellingcat investigators and analysts proved conclusively that a Russian Buk missile launcher which traveled from Russia into Ukraine shot down the aircraft. The following day it traveled back into Russia, minus one of its four missiles. Bellingcat volunteers made this determination through analyzing videos and photos uploaded by concerned Ukrainians to YouTube, Twitter, and other social media platforms.
After the March 2018 poisoning, Bellingcat set its sights once again on Russia, this time working to identify the attackers. They had carried passports in the names of Alexander Petrov and Ruslan Boshirov on their fateful journey to England. Working jointly with The Insider Russia, an independent Russian news organization, Bellingcat once again came through, providing multiple bombshell reports on the attackers by not only identifying them by name, but finding undeniable evidence of their affiliation with the GRU.
Positive ID
Bellingcat identified "Ruslan Boshirov" as Colonel Anatoliy Chepiga, a Spetznaz veteran who had previously deployed to Chechnya. "Alexander Petrov" was in fact Dr. Alexander Mishkin, a military doctor who likely held the rank of Lieutenant Colonel or Colonel at the time of the poisoning. In 2014 both men were recipients of Russia's highest military award, the Hero of the Russian Federation. The Russian President personally gives out these awards, similar to Medals of Honor in the United States. Putin clearly sent two of his most trusted, most capable agents to carry out the poisoning.
Unintended Consequences
There was a particularly tragic postscript to this story, three months after the attack. A Salisbury resident named Charlie Rowley found the bottle of perfume in the donations bin of a local charity shop, which the GRU assassins had placed back in its original box. He presented it to his girlfriend, a mother of three named Dawn Sturgess. Dawn immediately spritzed the perfume on both wrists, pleased with the thoughtful gift. Within 15 minutes she collapsed, as did Charlie. Dawn eventually passed away and Charlie recovered, but only barely. He survived with the guilty knowledge that his well-intentioned gift had actually been a government-designed assassination weapon in disguise.
Although this operation was in almost every way a spectacular failure for Russia, it did nothing to dissuade them from continuing with this strategy. It was likely effective in dissuading many potential Russian defectors, who now know that they will have to look over their shoulders for the rest of their lives if they betray their government.
Barely two years later, Novichok was used again in the poisoning of Alexsei Navalny, the leader of the Progress Party and a staunch critic of Putin. After Navalny collapsed on a flight after leaving the city of Tomsk, forensic examiners found the poison on a water bottle in Navalny's hotel room from the previous night. Navalny eventually recovered after more than a month in a Berlin hospital. After nearly one hundred years of a consistent and reliable strategy, the failure to kill Skripal is barely a speed bump in the road for the Chamber.